Welcome to Roman Pharma »
At Roman Pharma we are passionate about neutraceuticals, innovative drugs, latest technologies, and latest researches. We are having a team of highly qualified personnel's from medical field, who are able to tailor treatments that will create health and wellness throughout your entire lifetime.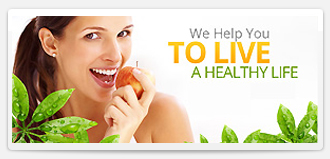 Roman Pharma is very different from a routine setup. We have all in one approach to give you complete solution for health. We are a health checkup center cum lifestyle improving institute cum medicine retail outlet cum online medicine and medical solution provider organization. We design products to give anti-age preventions and treatments, and at the same time also providing almost every kind of health solution.
Dietary Supplements (Herbal Medicines and Natural Products) »
A dietary supplement is a product intended for ingestion that contains a "dietary ingredient" intended to add further nutritional value to (supplement) the diet. A "dietary ingredient" may be one, or any combination, of the following substances, a vitamin a mineral an herb or other botanical an amino acid a dietary substance for use by people to supplement the diet by increasing the total dietary intake a concentrate, metabolite, constituent, or extract.
Dietary supplements may be found in many forms such as tablets, capsules, softgels, gelcaps, liquids, or powders. Some dietary supplements can help ensure that you get an adequate dietary intake of essential nutrients; others may help you reduce your risk of disease.
Invest in Your Self - We are involved in science of fine tuning your inner and outer body so that you appear at your best, function at your peak and have the benefit of living your full complement of healthy years.
The company has one of the best Research and Development (R&D) setups, manned by scientists and engineers from various disciplines including biology, pharmacology, clinical research, chemistry, toxicology, phytochemistry and different disciplines of engineering. The company also participates in Public-Private partnerships for developing diagnostic, preventive and curative pharmaceutical and diagnostic products.
A responsible corporate citizen conscious of its duty towards various sections of the society; Roman Pharma nurtures young talents; works closely with NGOs by way of assistance and support for mid-day meal programmes, among other initiatives.